CASE
STUDY
Client App Gets a Facelift and a Robust New Foundation
When technical leadership at Maritz Motivation Solutions needed to update a critical, client-facing application, the team turned to OCI for expert UI and UX consulting, as well as software engineering expertise.
The Client
Maritz Motivation Solutions is a global leader in the incentives industry, providing employee engagement, sales incentives, channel loyalty, customer loyalty, and global rewards platforms and programs to a wide variety of Fortune 100 customers.
The Challenge
Maritz Motivation Solutions provides a flexible and customizable platform to its clients to who run incentive programs. To be effective, these tools must be easy to use, functional, and compatible with existing technologies.
While Maritz Motivation is a leader in the industry, remaining competitive in today's market relies upon delivery of digital tools that not only fulfill client needs, but offer engaging and effective experiences as well.
The company recognized that in order to maintain its loyal client base, one of its large sales-incentive platforms needed a fresh, modernized look and feel.
Effective user interface (UI) goes well beyond clean, attractive design.
Usability – both functionality and compatibility with existing technology – determines a UI's success or failure.
The Solution
OCI partnered with Maritz Motivation to redesign and update the sales-incentive platform's UI.
The UI upgrade began with a roadmap to develop a user experience that is:
Intuitive and familiar – features work just as users expect them to work.
Efficient – it does the job in as few steps as necessary; if users can't quickly and easily access or use a feature, it might as well not exist.
Responsive – the UI automatically adjusts to different display widths, so it is functional on desktop computers, tablets, phones, and more.
Through the process of updating the app's UI, we found that the platform was also at risk of potential compatibility issues moving forward as the technological landscape evolved.
Thus, we worked with Maritz Motivation to standardize the REST (Representational State Transfer) protocols used to query and update data and to migrate the solution to a set of Open Source tools, adding functionality and ensuring greater compatibility with other existing technologies.
Business Outcomes
The platform's appealing and simplified UI was well received by Maritz Motivation's client base, helping the company maintain its highly respected presence in the market.
The update also made it much easier to for Maritz to bring other employees and consultants up to speed on the project, significantly reducing onboarding and training time.
Most importantly, by updating Maritz's architecture, we helped Maritz Motivation streamline and improve client interaction and communication across the board.
Learn More About our Design Services
Request a Complimentary Consultation with Our Design Team
Just starting to grow? Entering a new market? Changing your approach? Launching a new product? Thinking about the people who use your product in a fresh way?
No matter where you are in the process, our expertise and insight will help you define your goals and design something remarkable.
High Praise for Our Team
Our superior level of service and expertise in delivery is best summed up by Maritz Project Manager, Michael Saliba: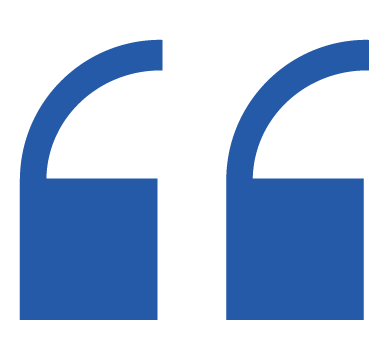 "I'll be honest – I'm very picky. But that never phased OCI. Mark and the other OCI consultants integrated well with our team and were a pleasure to work with."
"Extremely thorough and responsive."
"[OCI Partner and Principal Software Engineer] Mark became our 'go-to' person for everything UI. He did what we needed and came up with new solutions as issues came up."
"Items were provided quicker than expected – always ahead of schedule."
"Our OCI consultant was very professional. He did stellar work and did it quickly."