Team members regularly gather for extracurricular activities where we share our creative energy, build positive relationships, and innovate courageously.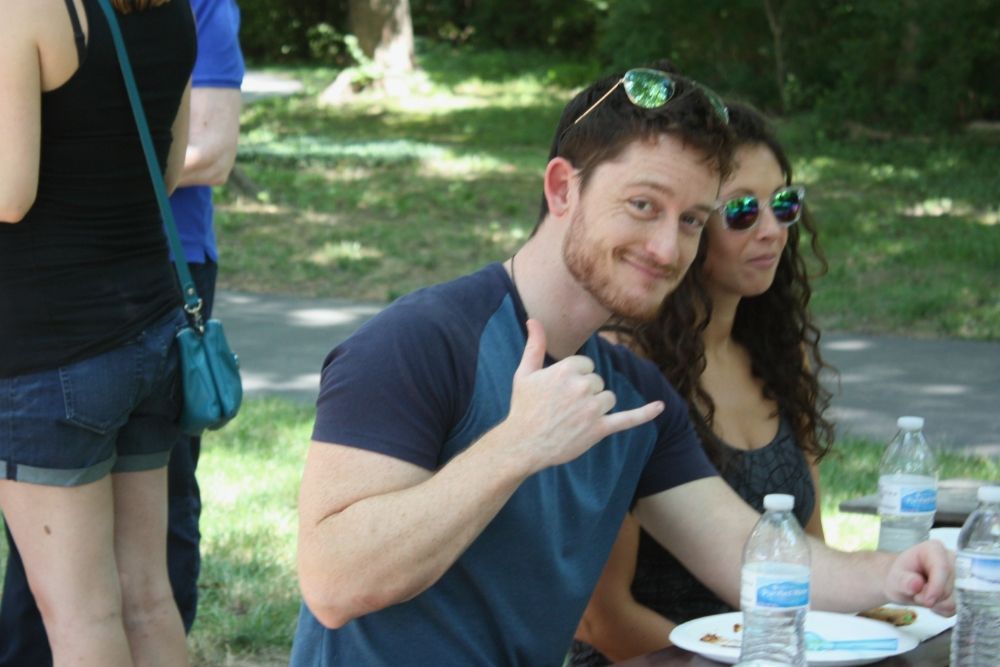 Team Picnics
When the weather gets warm, we gather with our families and pets at a local park to enjoy the sunshine, play music and games, and share a meal.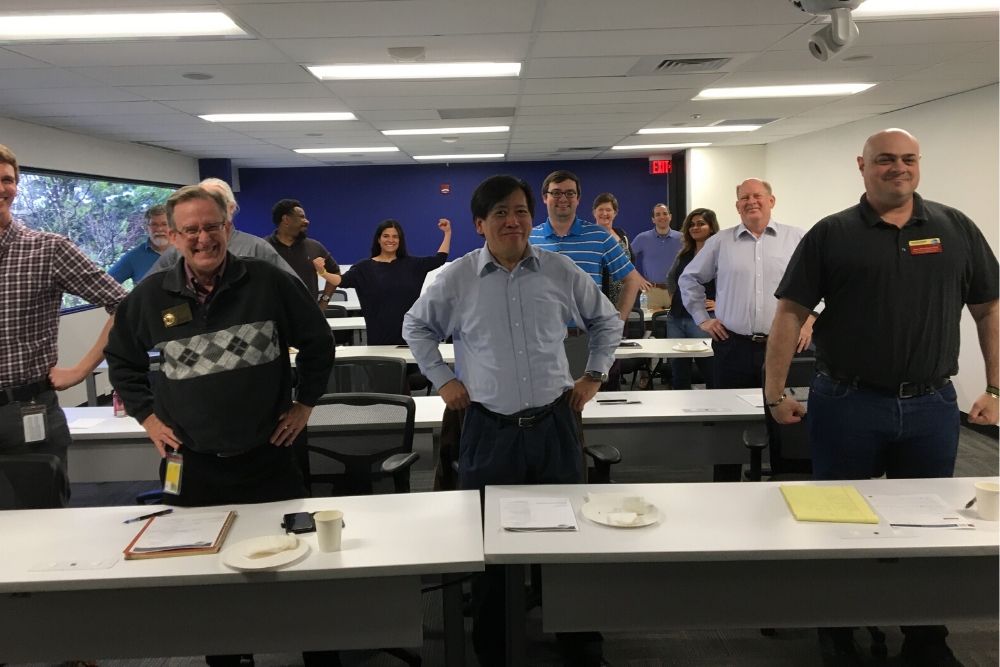 Toastmasters Club
Our internal Toastmasters club gives team members an opportunity to improve speaking, leadership, listening, and coaching skills.
Chili Cookoffs
Culinary-minded team members compete for first-place in our annual chili cookoff, where the fabulous feast makes us all winners!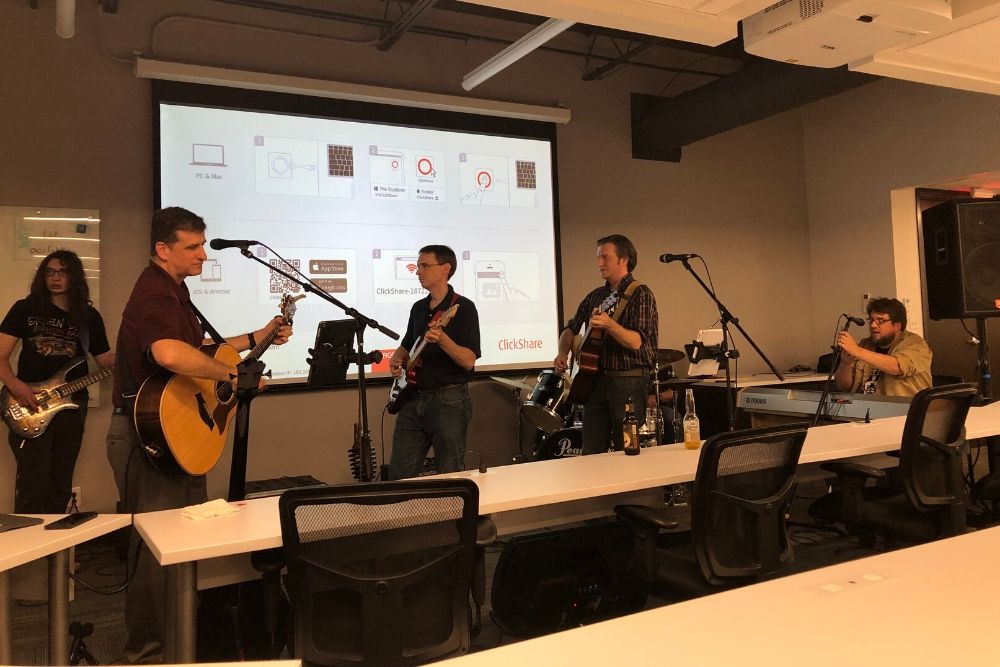 Jam Sessions
We regularly get together to play and sing our favorite tunes, tap our toes, and share the good vibes as both participants and spectators.
Holiday Parties
Each winter, we come together to celebrate the joy of the season, share warm wishes, and look forward to promising new horizons ahead.
Sharing It Back
Our incredibly generous team members voluntarily contribute time and financial resources to worthy causes throughout the year.