Pre-Conference Workshop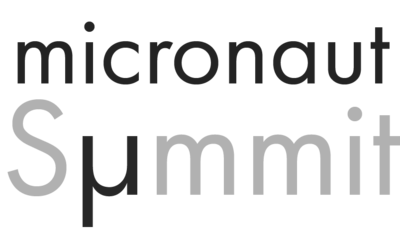 Overview
In this intensive, all-day workshop, Micronaut team member, Zachary Klein, will get you up to speed with the framework and its ecosystem.
You'll benefit from hands-on exercises and complete example projects to experiment with on your own. Following the training, you'll prepared to dive right in to developing with Micronaut.

Enroll today to learn how to install the Micronaut CLI, create applications and tests, leverage load-balancing, service-discovery, distributed tracing, and containerized microservices with Docker and Kubernetes.
Intended Audience
This workshop take place on the day before the Micronaut Summit Conference and is designed to help all attendees gain confidence with the Micronaut framework prior to participating in conference.
It is recommended that attendees have at least some previous exposure to Java.
Outline
This workshop covers the following topics:
Micronaut CLI installation
Creation of applications and tests
Load-balancing
Service-discovery
Distributed tracing
Containerized microservices with Docker and Kubernetes
Requirements
Participation in the workshop requires participants to come prepared with the following:
Your laptop, with an up-to-date OS and Java installation of 8 or above

A working development environment with an IDE (IntelliJ Community Edition is recommended) and Docker installed

To follow along with the Kubernetes exercises, you will also want to have Kubernetes and Minikube installed on your machine