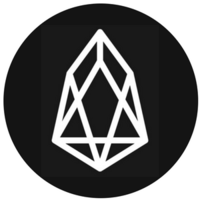 EOS Consulting Services
EOSIO is an operating system on which scalable decentralized autonomous communities (DACs) can easily be built, launched, and governed. Made possible through asynchronous smart contract communication, EOSIO is designed to empower communities to create the next era of disruptive organizations.
EOSIO introduces a blockchain architecture designed to enable vertical and horizontal scaling of decentralized applications. The software provides accounts, authentication, databases, asynchronous communication, and the scheduling of applications across multiple CPU cores and clusters.
BUILDING APPS WITH EOS

COMPLIMENTARY WEBINAR
View this on-demand workshop, delivered by one of the lead contributors to the EOS.IO Blockchain platform! Learn first-hand how to build applications on EOS.IO – the new game-changing, highly performant platform for building blockchain applications.
Blockchain Solutions for the Enterprise
Blockchain Training
Equip your team with the knowledge and skills to develop and maintain your blockchain applications through our customized training program led by our team of blockchain experts.
Decentralized Application Engineering
Engage our team of highly specialized blockchain engineers to build enterprise-ready decentralized applications that achieve your unique business objectives.
Proof of Concept Development
Leverage our technical expertise, industry knowledge, and partnerships across platforms to accelerate the development of blockchain-based technology prototypes.
Strategy Development
Get answers to your questions about blockchain technology, determine whether blockchain offers a solution to your specific needs, and establish a plan for moving forward.