The course introduces git as a model and tool for distributed version control. Common version control operations such as adding files, committing, branching, and reviewing history are presented using the gitcommand-line tool. The course shows how git is used in a team setting by presenting the gitflow workflow and its rationale.
OBJECTIVES
Students will complete individual exercises to learn the git command-line tool and team exercises to practice collaborative activities. The course highlights differences between git and centralized version control systems like Subversion.
Prerequisites
Participants should be able to use a command shell, a text editor, and a web browser.
Duration & Format
1 day (6 hours)
This workshop can be conducted at your location or in our Midwest training lab (12140 Woodcrest Executive Drive; St. Louis, MO. 63141).
OUTLINE
The following topics are covered in this course:
Introduction
The Gitflow Workflow
Git Basics
Branching and Merging
Working with Remotes
Working with History
Rewriting History
Maximize your training experience by adding these courses to your curriculum.
Open Enrollment Courses
Open enrollment courses are a great, cost-effective option for organizations that have an immediate need to train a small number of employees.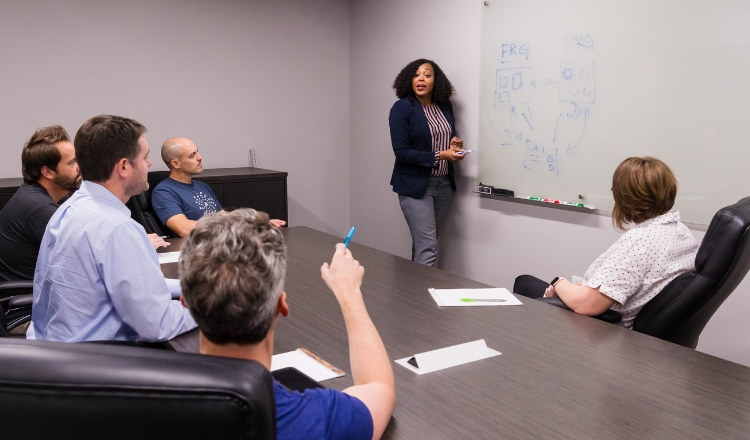 Customized Training Programs
Customized training programs can be delivered on-site, in our training lab, or online to help organizations enhance the skills of their internal development teams.