Let's
Reimagine
Together
What's Possible
for Your Business
Transformative Value for Clients Around the Globe
Photographing and diagnosing diseased crops, and recommending targeted treatments in real time more
Photographing and diagnosing diseased crops, and recommending targeted treatments in real time
Equipping military combat vehicles with advanced analytics and real-time data distribution more
Equipping military combat vehicles with advanced analytics and real-time data distribution
Using blockchain to trace food from farm to fork, enabling enhanced authenticity and safety more
Using blockchain to trace food from farm to fork, enabling enhanced authenticity and safety
We partner with business leaders across industries to reimagine business models and develop breakthrough solutions that enable disruptive business value
We are a team of builders, thinkers, and makers on a mission to build disruptive solutions that better serve a connected world. Learn about our company values and culture.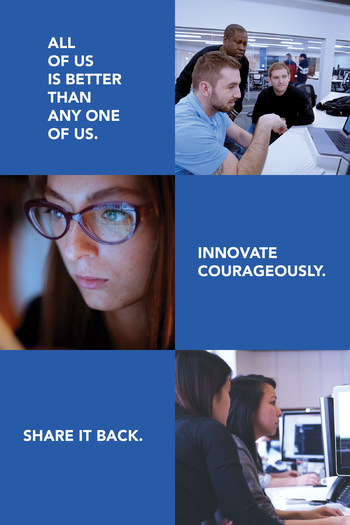 Are you inspired by the potential to use emerging technologies, including the internet of things, machine learning, blockchain, and more, to develop smarter, more connected solutions?
We offer a number of exciting career opportunities for technologists who enthusiastically believe in the power and importance of Open Source.
WE ARE PROUD TO PARTNER WITH:
Creating Opportunity for Everyone