Case Study
Global HVAC Manufacturer Increases Efficiency with Cloud-Powered Predictive Maintenance Solution
A large, internationally-recognized HVAC manufacturer desired to offer its customers, maintenance providers, and equipment manufacturers a one-stop digital portal to monitor and remedy the performance of their commercial HVAC equipment.
We provided end-to-end software engineering services by architecting and building a secure platform that fulfilled our client's needs and enabled the company to serve all parties more effectively.
The Client
A leading HVAC company that provides commercial and residential heating and cooling systems to customers around the globe
The Challenge
Today's complex HVAC systems comprise multiple components that require ongoing maintenance updates and enhancements. In commercial installations, HVAC equipment is typically installed in limited-access areas, such as rooftops, making it time consuming, costly, inconvenient, and sometimes impossible to review configuration and diagnostics data and install updates on-site.
For an HVAC company, the ability to access system data and administer remote updates is essential to efficient operations.
To provide additional value to its customer base, our client wished to offer a remote maintenance portal designed to serve both the equipment manufacturer and the maintenance provider, as well as the end consumer.
Our client's existing platform provided remote access to equipment data through a local web UI. In order to expand the core application to enable its customers to monitor and manage their equipment from anywhere, the company needed a secure, cloud-based solution.
Additionally, our client needed to reconfigure its systems' architecture to allow for deployment of future-state features, such as predictive failure analysis, without impacting customer experience during such upgrades.
The Solution
We supported our client in architecting and developing a cloud application that securely communicates with HVAC equipment, collects diagnostic metrics, performs remote firmware updates, and generates alerts when system performance deviates from programmed limits. All this information is organized and displayed on a dashboard that allows all interested parties (end-user, maintenance provider, and manufacturer) to access in real-time.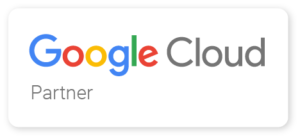 A Vibrant Cloud Ecosystem
Our ecosystem of cloud partners is a trusted network of solution providers focused on delivering the appropriate solutions based on our clients' needs.
Business Outcomes
For over 100 years, our client has been an innovative leader in its industry; following the release of the new platform, the company continues to hold its position as a leading provider of high-quality, innovative HVAC products for the light commercial industry.
The updated application delivers substantial benefits to customers, maintenance providers, and equipment manufacturers, exactly as originally proposed.
END-USER BenefitS
The upgraded application allows customers to log in and view the status of all of their equipment at a glance. They can also monitor performance, register for alerts, and update firmware.
Maintenance Providers Benefit
Maintenance personnel have access to the entire system's configuration, status, and alerts without having to visit each piece of equipment.
The Equipment Manufacturer Benefits
The manufacturer can use the app to collect component performance and failure data, which is fed back into the engineering process to facilitate improvements to future models.
ANOTHER WIN
A GCP server provides a secure interface for monitoring and managing the edge devices installed in each HVAC system. Additionally, the app features a continuous integration and deployment model for future enhancements and system optimizations.
Let's Discuss Your Use Case