Powerful Tech Solution Offers Precision and Ease for Measuring Agricultural Carbon Intensity
With climate change posing the single biggest health threat facing humanity1, industries worldwide are responding, the agricultural industry in particular. The agricultural industry is the world's second-largest emitter of greenhouse gas, second only to the energy sector.2
The Client
A multinational oil and petroleum company providing access to energy around the globe
BACKGROUND
The Greenhouse Gasses, Regulated Emissions, and Energy Use in Technologies (GREET) Model by Argonne National Laboratory facilitates measurement of carbon intensity for various fuels and products. Farmers and industry members employ GREET to help certify environmental benefits from land-practice changes. GREET's complex life-cycle analysis uses inputs from users, simulations, and external data layers to produce results at the county level through spreadsheets.
THE CHALLENGE
Farmers in the industry want a more straightforward way to measure, showcase, and gain insight into current and historical carbon footprint changes at their fields. Object Computing's team set about improve precision and usability by:
Transforming the burdensome spread-sheet based model.
Creating a tool that simplifies the user input process.
Facilitating improvement of the underlying GREET model.
Allowing for historical record keeping at the scale that is most important to farmers.
THE SOLUTION
To address the challenges GREET posed, Object Computing:
Improved the precision of the model by deconstructing the data and features that limited the output resolution.
Increased speed and ease through process automation.
Boosted accuracy by supporting field-level units.
Object Computing merged two powerful technologies, its new Asterisms framework and Google Earth Engine, to provide a tool enabling large-scale, precision-ag, geospatial modeling improvements alongside an interactive data management experience.
Asterisms, Object Computing's proprietary microapp framework, facilitates quick building of custom, interactive microapps that focus on data and business logic. What may have taken six months to deliver, the Asterisms platform was able to deliver in less than four weeks.
Integrating the powerful services of Google Earth Engine allows that business logic to include pipelines of geospatial modeling and record-keeping at any scale. Inside the new Asterisms GREET app, farmers were able to see their GREET calculation immediately by inputting field boundaries on an interactive map along with a set of field practice parameters (crop type, energy use, fertilizer use. Some inputs such as county, are automatically registered based on the field's boundaries. Farmers can also register measurements for multiple seasons of their farm to track results over time.
OUTCOMES ENGINEERED
IMPROVED PRECISION
Analysis centered on a geospatially-anchored field unit allows farmers to target model precision improvements like never before. Field units can be overlaid with Google Earth engine's vast catalog of scientific spatiotemporal data and combined in meaningful ways to support GREET model outputs.
Additionally, precise agricultural data such as Real Time Kinematics from tractors, or on-site soil measurements can easily be imported into the system allowing for a higher resolution of farming practice-based carbon mitigation.
IMPROVED USABILITY
Asterisms brings the field and geospatial data together in a user experience that is easy for farmers to use, and facilitates long-term storage and certification of that data.
Asterisms' built-in integration with blockchain DMRV systems opens the door for carbon measurements collected by this microapp to be chronicled for historical change analysis and certification.
ABOVE AND BEYOND
This is a first step in enhancing the GREET model's precision and usefulness to industry stakeholders. It empowers the rapid development of agriculturally-meaningful integration with GREET formulas. Using this tool, farmers and industry experts will be able to quickly explore valuable geospatial improvements to the GREET model, experiment with data additions from public or private sources, and automate or certify farm inputs for future use.
Beyond GREET, the joining of Asterisms with Google Earth Engine opens vast possibilities to bring the same value for other agricultural insights, natural resource management, and other geospatially-aware domains.
1 "Climate change and health," World Health Organization, https://www.who.int/news-room/fact-sheets/detail/climate-change-and-health 2 "Global Greenhouse Gas Emissions Data," United States Environmental Protection Agency, https://www.epa.gov/ghgemissions/global-greenhouse-gas-emissions-data
Your Transformation Begins Here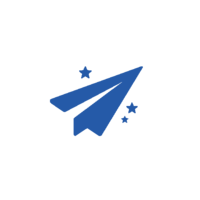 Consulting & Strategy
Outcome-focused, real-world practicality combined with courageous innovation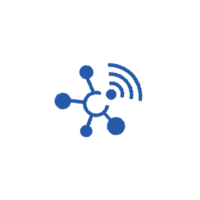 Technology & Transformation
Expert engineering from project initiation to deployment and beyond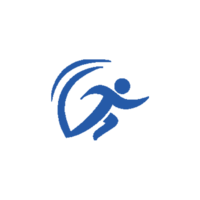 Technical Leadership & Support
Empowerment to scale your solutions long after our engagement has ended