Case Study
Plotlogic Reimagines Precision Mining With OpenDDS Technology
The OpenDDS project is the leading Open Source DDS protocol, optimized for high performance, highly scalable Industrial Internet of Things (IIoT) and large-scale consumer IoT application environments that require real-time data communication exchange. This powerful technology is already well-proven as a vital component in mission-critical systems across industries, from smart transportation to healthcare to smart energy and mining.
In this on-demand webinar, Plotlogic founder and CEO, Andrew Job, shares his experience using the OpenDDS project to help the Plotlogic team deliver highly accurate ore characteristics in real time, enabling greater recovery, reducing waste, and enhancing the geological model.
If you are evaluating connectivity solutions, and you have a need for ...
Performance Efficiency and Scalability
Advanced Security
Open IoT Standards
Quality of Service
Scalable Discovery
... then this case study is for you!
Meet the Speakers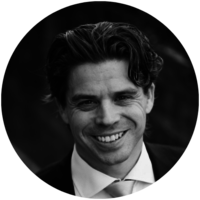 Andrew Job, founder and CEO of Plotlogic
Plotlogic is a deep tech company founded in 2016 with the vision of applying AI and sensing technology to enable precision mining while reducing environmental impact and improving resource recovery.
Andrew and his team aim to revolutionize the mining industry by implementing "OreSense," a Plotlogic product, worldwide. OreSense uses Hyperspectral Imaging technology combined with lidar and GPS to precisely characterize ore in place and in real time, unlocking a magnitude of efficiency optimization during the multiple phases of mining processes.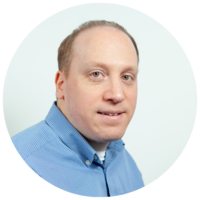 Adam Mitz, Object Computing Partner
Adam leads product development for the OpenDDS project at Object Computing and also serves as Director of Interoperability for the Object Management Group® (OMG®) DDS Foundation.
With more than 10 years of experience with DDS, Adam acts as an expert consultant for Object Computing clients that are building distributed applications. He also delivers OpenDDS training classes and participates in the maintenance of DDS specifications at the Object Management Group.