On April 11th, 2018, Object Computing, Inc. (OCI) announced plans to expand its St. Louis footprint, nearly doubling the company's office and development center and creating more than 75 new jobs over the next year.
The expansion includes:
Migration to a custom-built, 18k square-foot development center
Installment of upgraded, leading-edge security throughout the entire facility
A state-of-the-art technical training lab and meeting facilities
Plans to add more than 75 technologists to the current team
OCI attributes its growth to emerging client demand in the areas of industrial IoT, edge computing, machine learning, and blockchain.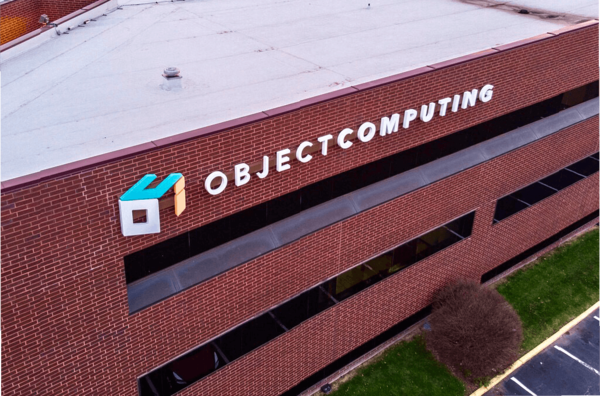 "Now, more than ever, we are seeing shorter adoption curves related to new technology," said Vice President Gina Bremehr, "For the past 25 years, we have been supporting clients in building cutting-edge technology solutions based on open standards that enable interoperability and allow our clients to adapt, extend, and scale their solutions as their needs evolve.
"Our clients are ready to transform their technology solutions from cost centers, that merely support the enterprise, into profit centers – building intelligent, connected systems that help inform and expedite decision making, increase productivity, and accelerate speed to market."
OCI's new space features modern design and state-of-the-art technology and equipment, several meeting spaces, an IIoT working lab, and training facilities that seat up to 100.
"We have designed our new space with our team in mind. We attribute our success over the past 25 years to our ability to attract, mentor, and retain a team of industry leading architects and engineers who go above and beyond to deliver superior service and expert technical leadership to our clients. We wish to ensure that our work environment fosters innovation, collaboration, and of course comfort for our team," said Bremehr.
You can learn more about OCI's technology solutions and offerings here, or visit our careers page to explore open positions.