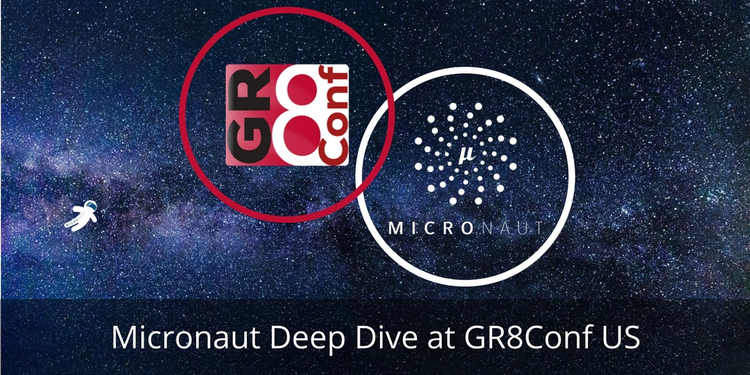 Micronaut™ is a modern, JVM-based, full-stack framework for building modular, easily testable microservice applications, and we're bringing it to Minneapolis to share it with GR8Conf US convention attendees.
Micronaut Deep Dive is a 2-day, hands-on workshop for JVM developers interested in being among the first to learn to build lightning fast, lightweight microservice applications with the Micronaut framework.
Date & Time: July 23 – 24, 2018 | 9:00 a.m. – 4:00 p.m. CT
Presenter: Jeff Scott Brown, Grails and Micronaut Co-founder
---
GR8Conf US is a 3-day conference packed with all things Groovy, Grails, Gradle, and DevOps.
Conference Dates: July 25 – 27, 2018
Location: Minneapolis, MN