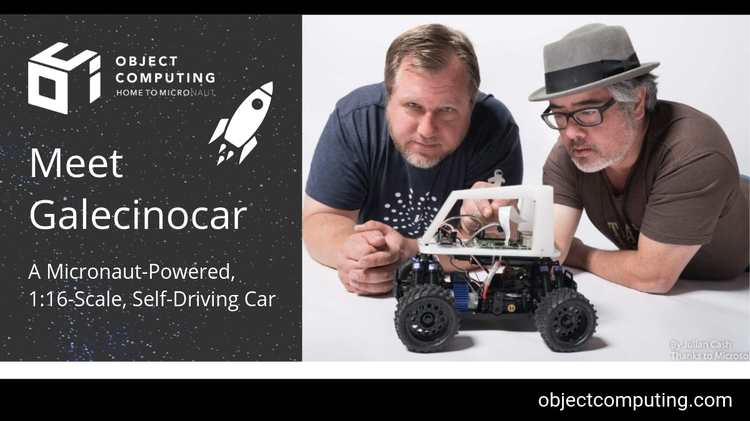 Complimentary, Live Webinar
Meet GalecinoCar: A Micronaut-powered, 1:16th-Scale, Self-Driving Car
Presented by Ryan Vanderwerf, OCI Team Member

August 10th at 11:00 a.m. CT
---
We hope you join us August 10th at 11:00 a.m. CT for this complimentary webinar, in which OCI team member, Ryan Vanderwerf, will present an overview of the technology behind GalecinoCar, a 1/16-scale self-driving car built using machine learning, a Raspberry Pi 3, Particle, Groovy, Java, and the Grails team's new microservice framework, Micronaut.
Ryan will explain how he and his team built GalecinoCar. He will demonstrate how it is controlled using a Raspberry Pi and Micronaut to control motors and servos. You will also see how the team integrated the Karas/Tensorflow alongside the JVM for self-driving functions and how the CNN AI works.
Can't make it at 11:00 on August 10th? No worries! Everyone who registers will receive a link to the video recording afterwards.