The TradeStuff team, though fairly quiet in the community, has pioneered a cutting-edge application of blockchain technology: a mobile application designed to facilitate peer-to-peer barter exchanges. This disruptive, new medium of exchange is facilitated through a working version of its mobile app user interface.
User testing has demonstrated great potential, successfully proving the concept of blockchain-based, systematic non-verbal trade negotiations and trade confirmations—all occurring on-chain.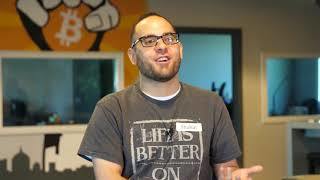 We are grateful for the team at TradeStuff, who turned to our team of software engineers approximately one year ago, for our expertise with EOSIO blockchain technology. We love seeing our clients succeed!
More About EOSIO
EOSIO is a blockchain-based operating system on which scalable decentralized autonomous communities (DACs) can easily be built, launched, and governed. Made possible through asynchronous smart contract communication, EOSIO is designed to empower communities to create the next era of our economy.
Learn more about our EOSIO Consulting Services here.