Meet the Object Computing Groovy, Grails®, and Micronaut® Team
Grails and Micronaut co-founder Jeff Scott Brown leads our Grails and Micronaut development team, with support from Groovy specialist, Paul King, and a dedicated group of skilled engineers and subject matter experts from around the world.
Contact us today to gain access to the architects and engineers who developed these frameworks and have spent their careers supporting and maturing them.
Our Groovy, Grails, and Micronaut (2GM) development team continually enhances these Open Source technologies, provides commercial support services, conducts professional technical training, and engages with the 2GM communities at conferences and events around the globe.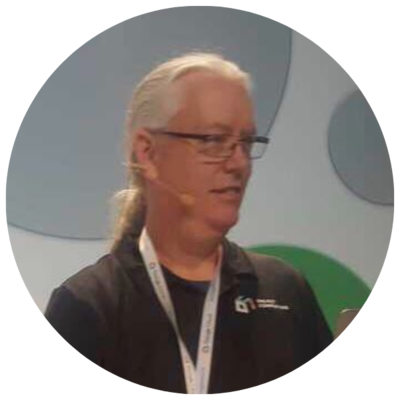 Jeff Scott Brown
Grails & Micronaut Co-Founder & Practice Lead
Jeff Scott Brown has been doing JVM application development for as long as the JVM has existed. He has spent most of the last decade focused specifically on work related to the Grails framework and, more recently, the new Micronaut framework. Jeff co-authored The Definitive Guide to Grails Second Edition and The Definitive Guide to Grails 2, in partnership with Grails co-founder, Graeme Rocher.

Jeff is a regular public speaker on Grails, Groovy, Micronaut, and other JVM-related technologies.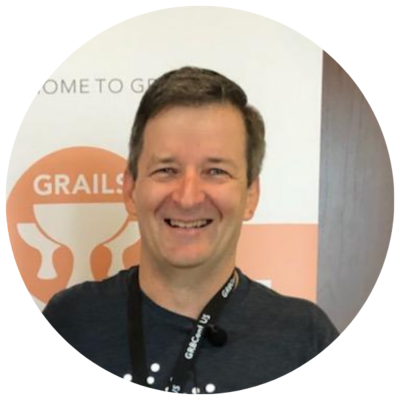 Paul King
Object Computing Groovy Project Lead
Paul King has a passion for helping organizations embrace new technologies, harness best practices, and innovate. He has been contributing to Open Source projects for nearly 20 years and is an active committer on numerous projects, including Groovy.
Paul is a popular speaker at conferences around the globe, publishes in international software magazines and journals, and is co-author of Manning's best-seller, Groovy in Action.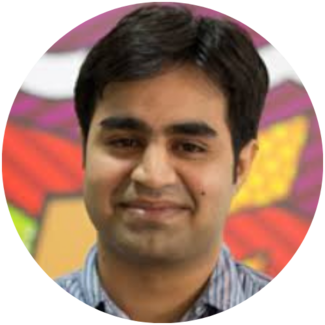 Puneet Behl
Grails Product Development Lead
Puneet Behl applies his enthusiasm for Open Source technologies, including Groovy, Grails, Docker, and Micronaut, to helping clients build robust and scalable software solutions. He has helped multiple projects transition to Grails 3 by migrating dozens of plugins to the framework.

Puneet has presented talks at software developer conferences in Europe, Asia, and the United States, including GR8Conf EU, GreachConf, and Grails India.
James kleeh
Micronaut Product Development Lead
James Kleeh, Principal Software Engineer at Object Computing, is the Micronaut Development Lead and a core member of the Grails team. James has been programming with Java and Groovy for ten years. He has deep knowledge of the full web stack, as well as a strong background in enterprise database solutions.

Before joining OCI, James spent many years working in the higher education industry. He is a key contributor to Grails and Micronaut and most recently created the new Micronaut CLI. Beyond the world of software engineering, James enjoys movies, games, and spending time with his family in Youngstown, Ohio.
Jason Schindler
2GM Team Manager
Jason Schindler is the 2GM Team Manager and a Partner at Object Computing. In college, a friend loaned him a copy of O'Reilly's Perl Cookbook so that he could develop automation software for the college radio station, and he has been writing software (both on and off the JVM) ever since. He is a believer in the power and necessity of open source software and systems and enjoys working with people to create new things.
Away from the keyboard, Jason enjoys spending time with his family, as well as pursuing his other passion: writing, playing, and performing music.
Nirav Assar
Nirav (pronounced Neeroh) is an experienced Groovy, Grails, and Java developer and a professional consultant with a track record of successfully providing innovative enterprise solutions for clients. He is an active technical writer and blogger and an advocate of Agile methodologies, as well as best practices in Java and OO design.
Nirav has shared his insight and expertise at local Meetups and worldwide conferences, including Dallas Techfest, GR8Conf, and G3 Summit.
Nirav lives in Grapevine, Texas, with his three sons and devotes his free time to acting as a coach and soccer advocate for youth clubs in the Grapevine area.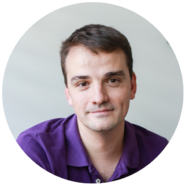 Sergio del Amo Caballero
Sergio is an experienced web and mobile developer. He likes to create products, understand them, and evolve them, and he feels genuinely empowered by Grails and how succinct and powerful Groovy is. After 6 years contributing his expertise to Grails applications, Guides, plugins, and other related technologies, Sergio assisted the 2GM team in the development of Micronaut. In 2020, Sergio earned his AWS Cloud certification and committed himself to learning Alexa inside-out in order to help make Micronaut the best platform on which to develop Alexa experiences.
Since April 2015, Sergio has been the author of Groovy Calamari, a weekly newsletter about the Groovy Ecosystem: Grails, Geb, Gradle, and Ratpack.
Zachary Klein
Zachary (Zak) has been practicing web development since 2010 and front-end development since 2015. He's a contributor to both the Grails and Micronaut frameworks, as well as an instructor in Object Computing's training practice.
Zachary lives in St Louis, Missouri with his wife, Beth, and three children.
Iván López Martín
Iván is a software engineer and systems administrator with 15 years of experience. He discovered Grails 8 years ago, and since then, he develops almost exclusively using Groovy.
Iván is the creator of a number of Grails plugins, including Postgresql-Extensions and Slug-Generator. He's also the coordinator of the Madrid Groovy User Group (@MadridGUG), the organizer of the Greach Conference, and a frequent speaker at conferences, including SpringOne 2GX, GR8Conf, Greach, GGX, Codemotion, GeeCon, Spring IO, RigaDevDays, and JavaCro.
John Meyerin
John Meyerin bio coming soon!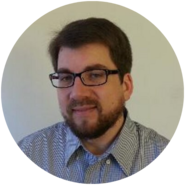 Matthew Moss
Matthew Moss has experience in many web-rooted technologies and a long history with C++, where he has contributed to a variety of projects, most notably Guitar Hero and Rock Band.
Holly Williams
Holly returns to software engineering after a 25 year "break," during which she raised a family and homeschooled 5 children. Armed with 21 years of homeschooling kids and 9 years of experience developing software, Holly approaches problem solving with a unique perspective.
Back in the workforce, Holly has updated her skillset through a combination of on-the-job training, formal schooling, and self-directed learning. She is currently diving further into Java, microservices, frontend stuffs, and Micronaut.
In her free time, Holly can be found scuba diving or hanging out with her crazy family and wonderful husband.