Meet the Object Computing Groovy, Grails®, and Micronaut® Team
Our Grails and Micronaut development team, is lead by Jason Schindler with support from Micronaut Product Development Lead, Sergio del Amo, Grails Product Development Lead, Puneet Behl, and Groovy Project Lead, Paul King, along with a dedicated group of skilled engineers and subject matter experts from around the world.
Contact us today to gain access to the architects and engineers who developed these Frameworks and have spent their careers supporting and maturing them.
Our Grails, Micronaut, and Groovy development team continually enhances these open source technologies, provides commercial support services, conducts professional technical training, and engages with technology communities at conferences and events around the globe.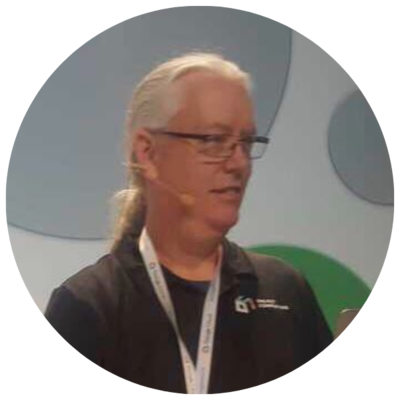 Jeff Scott Brown
Grails & Micronaut Foundations Co-Founder & Director of Development Unity Foundation
Jeff Scott Brown has been doing JVM application development for as long as the JVM has existed. Jeff co-authored The Definitive Guide to Grails Second Edition and The Definitive Guide to Grails 2, in partnership with Grails co-founder, Graeme Rocher.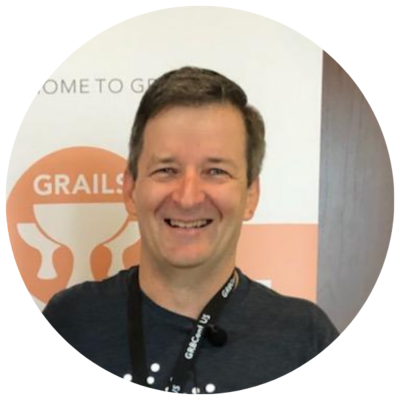 Paul King
Object Computing Groovy Project Lead
Paul King has a passion for helping organizations embrace new technologies, harness best practices, and innovate. He has been contributing to Open Source projects for nearly 20 years and is an active committer on numerous projects, including Groovy.
Paul is a popular speaker at conferences around the globe, publishes in international software magazines and journals, and is co-author of Manning's best-seller, Groovy in Action.
Jason Schindler
Managing Director
Jason Schindler is the Managing Director for the Grails, Micronaut, and Groovy practices and a Partner at Object Computing. In college, a friend loaned him a copy of O'Reilly's Perl Cookbook so that he could develop automation software for the college radio station, and he has been writing software (both on and off the JVM) ever since. He is a believer in the power and necessity of open source software and systems and enjoys working with people to create new things.
Away from the keyboard, Jason enjoys spending time with his family, as well as pursuing his other passion: writing, playing, and performing music.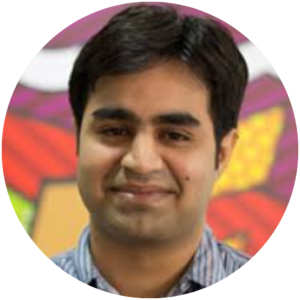 Puneet Behl
Grails Product Development Lead
Puneet Behl applies his enthusiasm for Open Source technologies, including Groovy, Grails, Docker, and Micronaut, to helping clients build robust and scalable software solutions. He has helped multiple projects transition to Grails 3 by migrating dozens of plugins to the framework.

Puneet has presented talks at software developer conferences in Europe, Asia, and the United States, including GR8Conf EU, GreachConf, and Grails India.
Sergio del Amo Caballero
Micronaut Product Development Lead
Sergio del Amo has been a core committer to the Micronaut framework since its inception in 2017. He is a Distinguished Software Engineer and the Micronaut Product Development Lead at Object Computing, and he serves as a member of the Micronaut Foundation Board of Directors and Technology Advisory Board. Additionally, as Developer Advocate for the Grails and Micronaut Foundations, he hosts Micronaut Live on Twitch and the Micronaut Podcast.
In 2020, Sergio earned his AWS Cloud certification and committed himself to learning Alexa inside-out in order to help make the Micronaut framework the best platform on which to develop Alexa experiences.
Since April 2015, Sergio has been the author of Groovy Calamari, a weekly newsletter about the Groovy Ecosystem: Grails, Geb, Gradle, and Ratpack.
Nirav Assar
Nirav (pronounced Neeroh) is an experienced Groovy, Grails, and Java developer and a professional consultant with a track record of successfully providing innovative enterprise solutions for clients. He is an active technical writer and blogger and an advocate of Agile methodologies, as well as best practices in Java and OO design.
Nirav has shared his insight and expertise at local Meetups and worldwide conferences, including Dallas Techfest, GR8Conf, and G3 Summit.
Nirav lives in Grapevine, Texas, with his three sons and devotes his free time to acting as a coach and soccer advocate for youth clubs in the Grapevine area.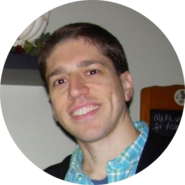 Luciano Belotto
Luciano (Luch) has worked in the software development field for more than twenty years. Since graduating from FIU with a B.S. in Computer Science, Luch has enjoyed delivering solutions in the aircraft maintenance industry to operators around the world. Luch is excited to bring his experience and his love for Grails to Object Computing and its partners.
Outside of work, Luch enjoys a variety of outdoor activities, including hiking, paddle boarding, and bike riding.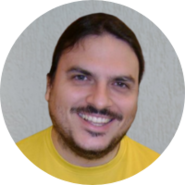 Guillermo Calvo
Guillermo (pronounced GI[g]-JER[sey]-MO[re]) has been developing software professionally for 15+ years. However, his passion for coding started long before, when he first put his hands on a Sinclair ZX Spectrum (circa 1987). Since then, he's learned and leveraged several programming languages. He has a soft spot for C, although most of his experience has been in Java. He also has a knack for building tools and libraries to help fellow code monkeys.
Guillermo has lived in various cities and countries but is now back in his hometown, Zaragoza, in northern Spain.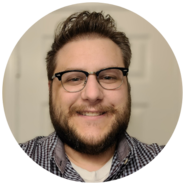 Scott DeVaughn
Scott is a 2nd-generation programmer from Columbus, Ohio. While his father is fully immersed in the Microsoft programming ecosystem, Scott sought greener pastures in the JVM world. His love of Groovy led him to teaching a course in a Java Developers Bootcamp. Scott's consulting experience has offered him the opportunity to work with small businesses, Fortune 100 companies, and public sector entities.
In his spare time, Scott can be found upgrading his computer to get just a few more frames, modding his keyboard to get that perfect sound and feel, or attending tech conferences to stay up to date on the latest goings on in the industry.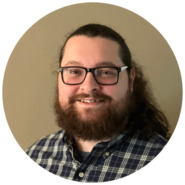 Jesse Elliott
Jesse discovered his affinity for programming at age 13 when he taught himself Java in order to run servers for online games. He expanded his skills with formal computer science education at Bethany College in West Virginia and added the Grails framework to his skillset while working for a K-12 school district in Columbus, Ohio. Today, Jesse is proficient in Java, Groovy, Kotlin, JavaScript (browser and Node).
Jesse lives in Columbus, Ohio, with his wife, daughter, and a cat. When he's not dabbling in new technologies and hacking on his Linux installations, Jesse enjoys video games, both as a player and a content creator. He also collects hot sauce, Coca-Cola memorabilia, and mechanical keyboards.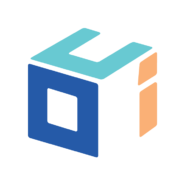 Jeremy Grelle
Zachary Klein
Zachary (Zak) has been practicing web development since 2010 and front-end development since 2015. He's a contributor to both the Grails and Micronaut frameworks, as well as an instructor in Object Computing's training practice.
Zachary lives in St Louis, Missouri with his wife, Beth, and three children.
John Meyerin
John started his career as a software developer in his teens through U.S. Air Force training. After a short career as an airman working primarily in Java web development, he studied math and computer science on the GI Bill. John's time in the private sector has also been focused primarily on Java development, which eventually guided him to Object Computing, where he has an opportunity to contribute to the JVM-based Grails and Micronaut frameworks.

In his free time John can usually be found working with local mutual aid groups, including STL Mutual Aid, A Red Circle, and Food Fight, or making an embarrassing effort to learn to tango.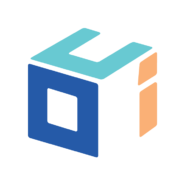 Max Montes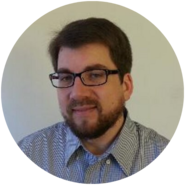 Matthew Moss
Matthew Moss has experience in many web-rooted technologies and a long history with C++, where he has contributed to a variety of projects, most notably Guitar Hero and Rock Band.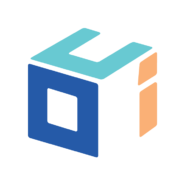 Roman Naglic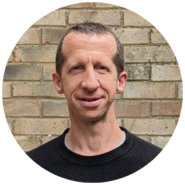 Mike Wood
After 13 years supporting auto and motorcycle racing teams throughout Europe as a member of Avon Tyres' racing division, Mike Wood decided to start a family, which meant settling down and pursuing a new career. With experience building and repairing desktop and laptop PCs as a hobby, he considered focusing his education on hardware, but he soon discovered a passion for software development.
Mike has spent the last 16 years applying his Java skills to smartcard-based transport systems. During that time, he used Grails technology for the first time and became an enthusiastic advocate for the Framework.
In his spare time, Mike enjoys running and cycling, preferably in the hills near his home in Bath, UK, or in the mountains of mainland Europe.
Tim Yates
Tim got his start writing code for fun on a Dragon 32 (that's a TRS-80 for those of us in the United States) back in the 1980s with an extremely compelling incentive: for every game he wanted to buy, his dad required him to write one!
After earning his computing degree from Manchester Metropolitan University in the late 1990s, Tim started getting paid for his efforts, writing Java code for local councils, Genome browsers in Grails, statistical analysis packages in R, Groovy contributions, and big data solutions for AutoTrader UK. Immediately before joining the Micronaut team, he worked on Gradle Enterprise (Java 11 and Ratpack) as a senior software engineer.