Watch this on-demand webinar for an overview of the features and enhancements you'll find in OpenDDS version 3.14.
Whether you're new to OpenDDS or you're upgrading an existing application with version 3.14, this webinar will help you understand the capabilities of OpenDDS that you can use to develop robust, performant, and secure distributed applications.
The following topics are covered in this webinar:
What's new in 3.14: high-level overview
Features that improve the developer experience
Features that extend platform support and integration
Features that enhance performance and scalability
Meet the Speaker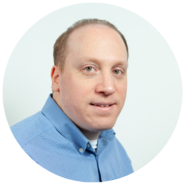 Adam Mitz is a Principal Software Engineer at Object Computing and Director of Interoperability for the DDS Foundation. With over 10 years of experience on DDS, Adam leads the OpenDDS development team and consults with OCI's clients building distributed applications that use OpenDDS. He also delivers OpenDDS training classes and participates in the maintenance of DDS specifications at the Object Management Group.