Put Your Data on the right Track
By unlocking insights hidden in the data you already have at hand, Xtrack makes it possible to overcome long-standing challenges across transportation, mechanical, and engineering operations.
Instant access to data-driven, actionable insights informs planning processes and operational decision-making, allowing railroad operators throughout North America to:
Dramatically increase efficiency
Streamline regulatory compliance
Improve and maintain safety records
A flexible suite of data-driven software solutions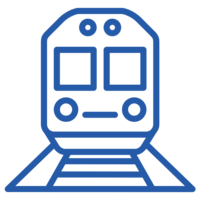 The Right Expertise
Xtrack was built from the ground up by railroad experts for railroad experts. Services are configured for you by consultants and data scientists who work with class-1 railroads every day and understand the industry.
The Right Strategy
Xtrack is a holistic solution that strengthens your core data strategy and evolves with you while you maintain complete ownership and control of your data, as well as the applications themselves.
The Right Technology
Railroading is a 24x7x365 enterprise. Your digital tools must be up to the challenge. Xtrack is built by software engineers with extensive experience building enterprise-level data applications for production at scale.
The Right Technology Partner
Object Computing, Inc. is a modern consulting company that strategically integrates best-in-class open source technologies into custom-built technology to deliver impactful digital capabilities that enable exceptional extensibility, reusability, security, and quality.
Xtrack in Action
Xtrack is helping a Class-1 railroad maintain its exemplary safety record, while providing a faster, more cost effective way to meet regulatory demands.
"We are learning things about our data that was never possible before. As a result, we can implement continuous process improvements to increase stability, find excess capacity, and continue to make the railroad safer."
—Director, Positive Train Control Operations
Your Transformation Begins Here
Xtrack is already opening up tremendous possibilities for other leaders in the railroad industry. Let's talk about what Xtrack can do for you!