Featured Presentation
Intelligent Edge in Industrial IoT
Artificial intelligence (AI) and the internet of things (IoT) are unique on their own, but what makes them even more interesting is where they intersect.
In this talk, Dr. Xiao Yang and Kevin Stanley demonstrate how Alyce.ai leverages AWS Cloud Vision to digitize analog gauge data and enable automated readings from a remote location through the power of AI.
This powerful solution alleviates the need to dispatch a crew to read gauges manually and significantly extends the life of aging industrial equipment.
A wide variety of industries, including utilities, manufacturing, and energy can benefit from:
Remote diagnosis of problems
Optimized maintenance timelines
Failure prediction and prevention of outages
Ability to prolong the life of aging industrial equipment
Ability to easily calculate return on investment of new hardware
Meet the Speakers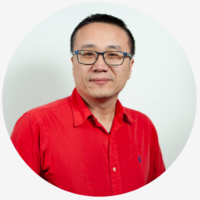 Dr. Xiao Yang
As a member of Object Computing's machine learning team, Xiao Yang, Ph.D. contributes creativity, passion, and a proven track record disrupting the status quo with insights that unlock entirely new business opportunities. With more than twenty years of deep industry experience, Xiao most recently served as a senior analytics leader for a Fortune 500 agricultural biotechnology company, where he led the team that invented the world's first AI product recommender and management solution for the agriculture industry.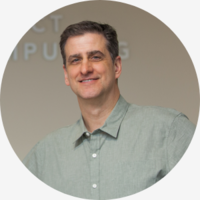 Kevin Stanley
Object Computing Partner and IIoT Practice Lead, Kevin Stanley, is software architect, software developer and courseware developer with # years of experience building innovative solutions for clients across a variety of industries. Kevin holds an MS in Electrical and Computer Engineering from the University of Missouri – St. Louis and demonstrates expert proficiency in multiple programming languages, including both C++ and Java, operating systems, data engineering techniques, and integration strategies.