The World Crypto Conference (WCC) is a 3-day event where industry leaders share breaking news and technologies in a zero-pitch, 100% educational environment.
Join government policy advisors, executives, application developers, and enthusiasts in Las Vegas, Nevada, for three days of intense training and discussions, product demos, keynote addresses, panel discussions, and announcements showcasing new products, ideas, and the best commercially viable applications of blockchain technology.
Featured Event
Panel: Interoperability - Is it achievable and how?
October 31st at 11:40 a.m.
Join a panel of experts, including our own Blockchain Practice Lead, Phil Mesnier, for this enlightening 20-minute discussion.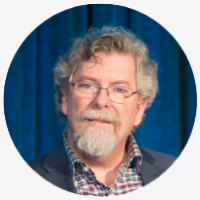 Meet Phil Mesnier
Phil Mesnier is Object Computing's Blockchain Practice Lead and a lead contributor to the EOSIO platform. With more than 30 years experience in software engineering and consulting, Phil is a sought-after industry expert in distributed computing, solution architecture, and technology strategy.