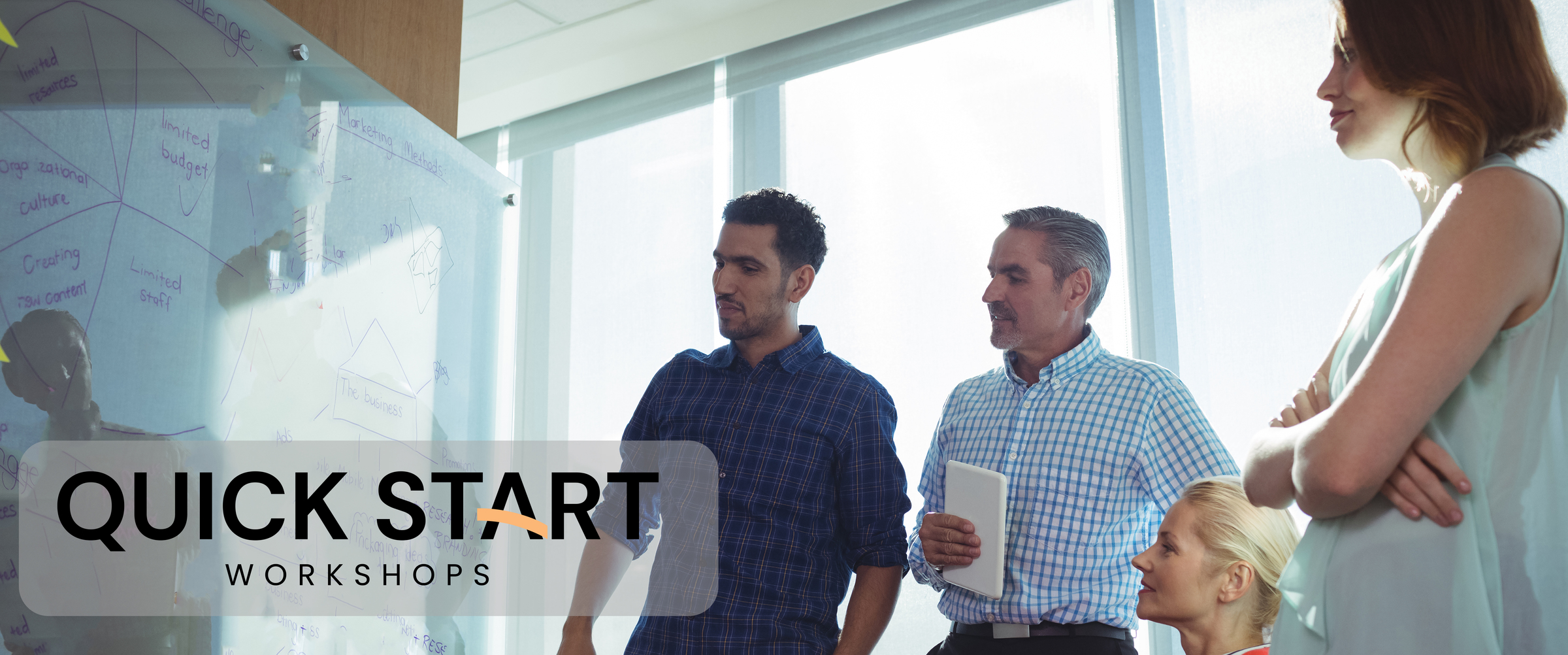 TIMELY INSIGHTS.
ACTIONABLE OUTCOMES.
Workshops to Define and Activate Your Strategy.
Quick Start Workshops help design the future strategy or architecture based on your goals while promoting greater alignment within the organization. Additionally, these workshops will guide participants on how to activate technology in your specific lines of business.
Our workshops promise to provide attendees with valuable tools to kickstart their journey - empowering them to leverage technology effectively for their business needs.
ACCELERATE TIME TO VALUE
These focused sessions offer an opportunity for leadership teams to give undivided attention which drives consensus and gaining agreement to drive value. All done in a timely manner.
MINIMIZE IMPLEMENTATION RISK
Let our strategists and experts provide insights and direction on strategy, architecture and methodology to help achieve your company's goals. With our team guiding your journey, implementing a strategy becomes less risky.
DECISION MAKING CONFIDENCE
Our workshops offer 1:1 access to our strategists, data insights leaders, and technology experts. Our team will lead you through exercises to uncover new opportunities, tackling complex issues while fostering cross-team collaboration.