Fundamentos del Micronaut® Framework
Este curso de 12 horas dota a los estudiantes con todo lo que necesitan saber para empezar a construir inmediatemente aplicaciones usando el Micronaut framework.
VISIÓN
El Micronaut® framework es una herramienta para construir aplicaciones modulares, fáciles de probar y que consuman poca memoria en la JVM.
Este curso online cubre Micronaut® framework en profundidad y da a los proporciona a los programadores el conocimiento y herramientas necesarias para dominar el framework y maximizar su productividad.
TEMARIO
Los siguientes puntos se explican en el curso:
Introduction al Micronaut framework
Controladores
Injección de dependencias en tiempo de compilación
Tests
Client HTTP
Management endpoints
Validación
Resolución de archivos estaticos
Micronaut Data
The Micronaut Framework
A diferencia de otros frameworks IoC que cargan y cachean toda la información de reflexión por cada campo, método y constructor de tu código, con el Micronaut framework, el tiempo de arranque de tu aplicación y la memoría consumida no dependen del tamaño de tu aplicación.
Este framework revolucionario reduce tremendamente el runtime overhead – en terminos de consumo de memoria y tiempo de arranque - que puedes encontrar con frameworks tradicionales. Esto se consigue mediante el uso de procesadores de anotaciones que pre-compilan todo el metadata e información neceseria para la ejecutar tu aplicación por anticipado, eliminando la necesidad de reflexión y caches con metadata reflexivo a nivel de framework.
Descubre una manera facil de construir mononlitos, microservicios o aplicaciones serverless; contactanos para concertar un curso a medida para tu equipo.
EQUIPO
Los asistentes deben tener la última versión estable de IntelliJ IDEA y JDK 11 instalado.
Los ejercicios se harán en IntelliJ IDEA. Ambas versiones `Community` o `Ultimate` son válidas. Ver https://www.jetbrains.com/idea/download.
Necesitarás la última versión del Micronaut CLI: https://micronaut.io/download.html
Opcional: SDKMAN! https://sdkman.io
Docker es recomendado pero no obligatorio. Algunos ejercicios puedes requerir docker para emular dependencias de terceros.
AUDIENCIA
Este curso prepara a desarrolladores de la JVM para construrir aplicaciones rápidas, ligeras. Ya sean monolitos, microservicios o aplicaciones serverless. Los asistentes deberían estar comodos con Java como lenguaje de programación.
PREREQUISITOS
Aunque todo el mundo es bienvenido, recomendamos a los asistentes tener familiaridad previa con el desarrollo Web - HTTP, Java y algun otro framework de la JVM.
Este es curso con demostraciones en vivo. No se proporcionarán grabaciones de este curso para visualización bajo demanda.
Professional Training for Modern Technology Teams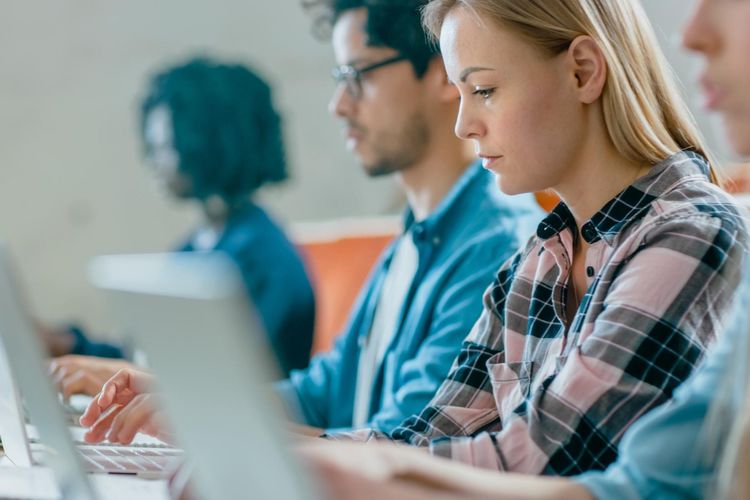 Open Enrollment Courses
Open enrollment courses are a great, cost-effective option for organizations that have an immediate need to train a small number of employees.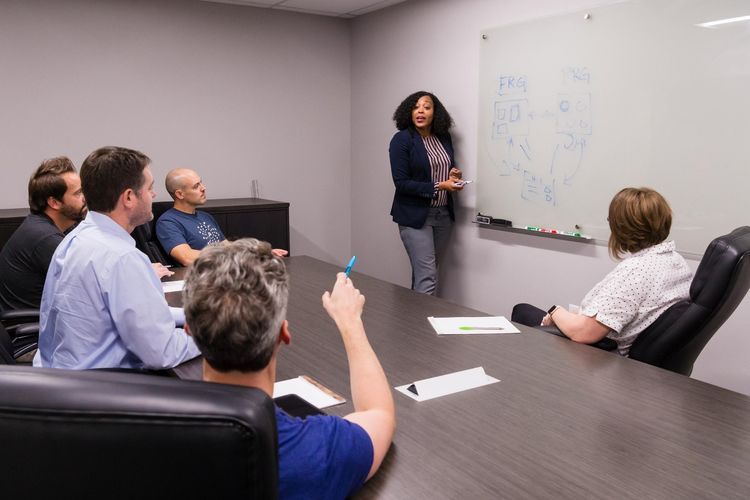 Customized Training Programs
Customized training programs can be delivered on-site, in our training lab, or online to help organizations enhance the skills of their internal development teams.