Case Study
PTC Implementation Solutions for Enhanced Safety and Efficiency in the Railroad Industry
The railroad industry is a vital part of modern society, enabling the transportation of goods and people across the country with unparalleled efficiency and speed. Class-1 transportation companies face significant challenges in ensuring safety and efficiency, as evidenced by the devastating consequences of train derailments.
The implementation of Positive Train Control (PTC) systems is one critical way to prevent accidents and maintain consistent operational efficiency. By providing cutting-edge, scalable PTC solutions that help prevent accidents and enhance performance, Object Computing is helping Class-1 railroad companies maintain exemplary safety records, while providing faster, more cost effective ways to meet regulatory demands.

"We are learning things about our data that was never possible before. As a result, we can implement continuous process improvements to increase stability, find excess capacity, and continue to make the railroad safer."
– Director, Positive Train Control Operations
Client
xTrack is helping a Class-1 railroad maintain its exemplary safety record, while providing a faster, more cost effective way to meet regulatory demands.
Background
All modern railroad companies face regulatory mandates to implement PTC technology that keeps up with safety regulations. PTC is a sophisticated system that uses a combination of GPS, wireless communications, and onboard computers to monitor train movement, detect potential collisions or derailments, and automatically stop trains in emergencies.
The Challenge
The railroad industry faces regulatory pressure to conduct a root cause analysis each time a PTC-induced braking event occurs. Such analyses are critical to train, passenger, and community safety; any hindrance to this process could have disastrous outcomes.
At this time, performing a root cause analysis of every PTC-induced braking event was a highly manual process that impeded improvement measures by delaying potential re-training opportunities.
Our client recognized a need for a scalable, automated way to conduct root cause analyses of PTC-induced braking events without sacrificing accuracy.
THE SOLUTION
Object Computing engineers developed xTrack, an industry platform that delivers an intelligent workflow using AI and cloud technologies to perform root cause analyses of PTC-induced braking events in a matter of seconds.
xTrack was built using Object Computing's proprietary application ecosystem, Asterisms, which originated from the cross-industry need for an interactive data management experience that can outpace regulatory and industry-specific demands.
Capable of ingesting large amounts of raw PTC data logs, xTrack utilizes machine learning to automatically analyze 10,000s of log files from hundreds of locomotives and classify PTC-induced braking events in real-time.
xTrack quickly enables railway companies to generate PTC compliance reports at a fraction of the cost and effort of traditional methods.
Outcomes Engineered
With the implementation of Object Computing's xTrack solution, railroad teams now have immediate access to reliable interpretations of PTC-induced braking events.
xTrack's data-driven insights inform planning processes and operational decisions, allowing railroad operators to streamline PTC requirements and implement safety protocols effectively. The modern data approach enables the analysis of unstructured data, identification of opportunities, and even the forecasting of future conditions, resulting in minimized exposure to operational interruptions and safety risks.
The Asterisms ecosystem allows Object Computing to deliver these outcomes with unprecedented levels of speed and accuracy. The solution has also led to a reduction in operation ratio through advanced modeling algorithms that reveal patterns in predictive maintenance, terminal optimization, and test scheduling.
Above and Beyond
Considering speed and scalability from the outset, Object Computing designed the solution within the Asterisms framework to enable the potential support of advanced functionalities as their enterprise and the industry evolve.
For instance, by integrating year-over-year PTC data, the app can be used to build predictive models allowing for more proactive and preventative management practices.
This forward-thinking approach not only provides valuable insights into more effective infrastructure and operations management but also contributes to the development of sustainable and resilient business solutions for the future.
As technologies and regulations continue to evolve, Asterism's scalability ensures it remains a valuable tool for transportation companies, helping them to maintain compliance with federal regulations, ensure public safety, and reduce disruptions to operations.
PTC Compliance in the Digital Age
Here's how Xtrack enables railway companies to generate PTC compliance reports at a fraction of the cost and effort of traditional methods.
Analysis
When a braking incident occurs, Xtrack does all of the work of analyzing PTC log data relevant to the incident.
Identification
After a quick and thorough analysis of the PTC log data, Xtrack identifies the root cause of the braking incident.
Report Generation
Xtrack creates a detailed PTC compliance report for submission to the Federal Railroad Administration.
Report Delivery
Xtrack delivers a user-friendly and easily accessible PTC report via web-based user interface.
Your Transformation Begins Here
Contact us today to explore the practical business applications of artificial intelligence, machine learning, and data science.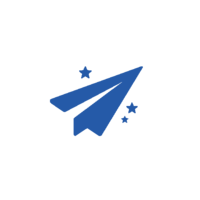 Consulting & Strategy
Outcome-focused, real-world practicality combined with courageous innovation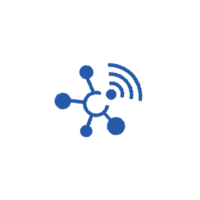 Technology & Transformation
Expert engineering from project initiation to deployment and beyond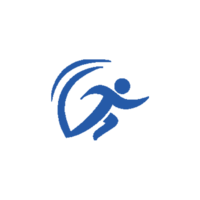 Technical Leadership & Support
Empowerment to scale your solutions long after our engagement has ended