While much of the world has fixated on Bitcoin, savvy business leaders have started to focus on blockchain for its long-term potential.
Live Webinar
November 19th | 12:00 p.m. PST (2:00 p.m. CST)
---
Savvy business leaders see through the media hype and recognize that blockchain technology has the potential to revolutionize the way companies and individuals engage in business transactions, especially in highly regulated industries.
The single biggest barrier preventing blockchain pilot systems from scaling up to production ... is governance."
— Stephen Rogers, IBM Blockchain Executive
09-May-2019 BiTA Spring Symposium
Governance is Critical
Enterprise stakeholders need a mechanism for agreeing on which changes need to be made, when, how, and by whom. A solid governance strategy is the prerequisite to enterprise blockchain success.
Join us for honest, hype-free answers to the following questions:
What is blockchain governance and why is it important?
What does distributed and transparent governance look like, and how is it different from governance in traditional transactions?
How can your enterprise design blockchain solutions that align with the regulatory and fiduciary interests and obligations of participants?
What should you look for in a blockchain platform and how do you select the right one?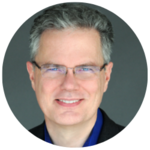 Thomas Cox
Chief Governance Officer
StrongBlock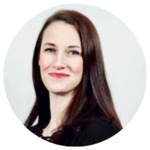 Nicki Powers
Director of Marketing
Object Computing, Inc.