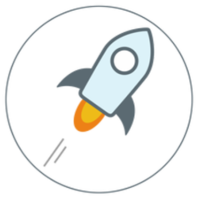 Stellar Consulting Services
The Stellar blockchain platform provides the means to build applications that facilitate secure, reliable funds transfers at a fraction of the cost of traditional financial transactions..
Our blockchain engineers partner with Stellar's core development team to enhance this open source infrastructure and leverage its powerful capabilities to build financial-services platforms for enterprise clients.
Blockchain Solutions for the Enterprise
Blockchain Training
Equip your team with the knowledge and skills to develop and maintain your blockchain applications through our customized training program led by our team of blockchain experts.
Decentralized Application Engineering
Engage our team of highly specialized blockchain engineers to build enterprise-ready decentralized applications that achieve your unique business objectives.
Proof of Concept Development
Leverage our technical expertise, industry knowledge, and partnerships across platforms to accelerate the development of blockchain-based technology prototypes.
Strategy Development
Get answers to your questions about blockchain technology, determine whether blockchain offers a solution to your specific needs, and establish a plan for moving forward.