Produce more with less, leveraging leading-edge solutions to modernize farming practices, predict yields, improve forecasting, and extract meaningful information from big data, empowering your team to make better decisions at scale.
TRANSFORMATIVE SOLUTIONS | EXPLOSIVE VALUE
Transformative Solutions.
Explosive value.
AGRICULTURAL VALUE CHAIN & DIGITAL TRANSFORMATION
The Agriculture Industry is undergoing a transformation. Growers of all sizes face the challenge of producing more, using fewer resources.
Although technology has brought about great improvements within the industry, growers still struggle to overcome a number of challenges that can significantly impact their bottom lines. The advent of artificial intelligence (AI) and machine learning (ML) has made it possible to overcome these hurdles.
Our Machine Learning solutions deliver new methods that better predict yields and improve forecasting, while our expertise in imagery analytics helps to extract meaningful information from large sets of imagery to make better decisions at scale.
Grower recommendation and hyper-personalization
Our Machine Learning leadership team comprises the lead inventors on the patents behind the world's first Ag-focused machine learning product recommender, an innovation with greater than an 80% product win rate and billions of dollars in measurable impact.
We can help optimize your operations with:
Data-driven product recommendation systems
Personalized recommendations based on customer data
Digitization of current business models through the application of radical innovation
Transparent and measurable value creation throughout your supply chain
Closed loop analytics for ongoing optimization
SUPPLY CHAIN, PRODUCT DEVELOPMENT, AND DEPLOYMENT OPTIMIZATION
Often, consumers rely on price range and feature filters to make purchasing decisions, while suppliers rely on somewhat static marketing plans to drive consumer behavior. Product aggregators respond by marketing product bundles, usually for a singular product category or a grouping of two to three items.
Ultimately, consumers are left to determine the value.
And then there are more complex transactions:
Where the outcome of one's choices creates value that can now be predicted

Where optimization of value to cost can be recommended based on real-time data

Where competing suppliers cooperate, offering partial insights and outcomes
Our Machine Learning solutions deliver groundbreaking optimization methods for mutual value creation.
Advanced Imagery Analytics
The proliferation of imagery data has resulted in a previously untapped mass of insights, empowering growers with meaningful information about crop health, yield patterns, climate factors, and much more.
Accurate and timely classification of these images could be the competitive advantage you need to:
Predict crop adaptation and increase output
Identify, manage, and prevent crop disease
Optimize your business in new and innovative ways
We are experienced in multi-resolution satellite, drone, and terrestrial imagery classification, helping growers expose new insights, leading to better decision-making and new possibilities for improvement.
Digital Twin For Prescriptive Simulation
Uncover opportunities at scale based on real-time data collection, statistical modeling, and predictive simulations.
We help companies create groundbreaking digital business models by relentlessly asking and answering the why, what, and how of your company's future way of doing business.
Through the application of digital twin technology, we create testable hypotheses and deliver insights at scale. We offer digital solutions, such as:
Real-time automated analysis pipeline
Decision prescription automation
Lovable customer experiences
Case study
---
REAL-TIME CROP DISEASE DIAGNOSTICS WITH AI
Learn about the mobile app that uses machine learning to diagnose crop disease and recommend treatments in real time.
Meet Our Experts
We have assembled a team of industry-leading innovators with more than 40 collective years of broad and deep experience in global agriculture.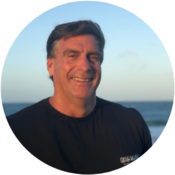 Jason Bull, Ph.D
VP of Machine Learning Solutions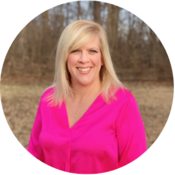 Tonya Ehlmann, MBA
Director of Business Strategy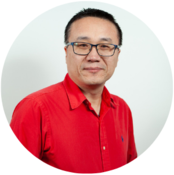 Xiao Yang, Ph.D
Director of Machine Learning
Running
global businesses at Fortune 500 companies, de-risking product deployments, and unlocking $Billions
Commercializing
the world's first agriculture machine learning product recommender and improving product win rates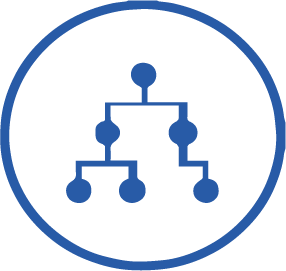 Inventing
algorithms that predict commercial success and using those predictions to prescriptively optimize supply chains
Recent Article:
---
How AI Helps Solve the Industry's Most Pressing Challenges
Learn about the innovative ways professionals in the agriculture industry are taking advantage of the powerful solutions now available through AI technologies.