Overview
Blockchain technology is poised to revolutionize the way the world's legal and economic systems operate.
Through decentralization, new cryptography paradigms, and elimination of intermediaries in fields like banking, brokerage, and contract law, apps built on a blockchain foundation offer a more accurate, trustworthy, and transparent financial and transactional system.
Before that happens, though, technologists will be called upon to reimagine the frameworks they've grown accustomed to and start integrating blockchain capabilities into their apps.
To begin that journey, we invite you to join us for this complimentary webinar, where we'll introduce the five critical components of a blockchain-enabled application and the role each component plays in the future of commerce.
App developers who recognize the powerful implications of this emerging technology will be on the forefront of tomorrow's industrial landscape.
OUTLINE
This webinar covers the five critical components of a blockchain application, including:
Engine
Application
APIs
Network and Nodes
Transactions
Watch the On-Demand Webinar
You may unsubscribe from our mailing list at any time using the 'unsubscribe' link at the bottom of every email. You can customize your email subscriptions here. To see how we keep your personal information secure, please visit our privacy policy.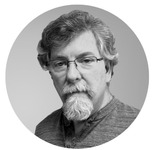 Phil Mesnier
Phil Mesnier is a partner at OCI and leads our blockchain practice. With over 30 years experience in software engineering and consulting, Phil is a sought-after industry expert in distributed computing, solution architecture, and technology strategy.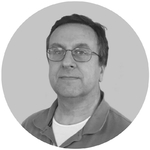 Paul Calabrese
Paul Calabrese is a partner at OCI and has broad domain experience. He has architected and engineered within all layers of the application stack and has contributed to the development of defense, aerospace, telecommunications, and financial applications.