In this half-day, online workshop, you'll learn how to create acceptance tests for your web applications using Geb.
Upcoming Offerings
| Date(s) | Time | Instructor(s) | Location | |
| --- | --- | --- | --- | --- |
| Nov 9 | Day | del Amo Caballero | Online: All times are listed as US Central Time | More Details |
Dates & Times
Fri, Nov 9, 9:00am to 12:00pm

Location
Online: All times are listed as US Central Time
Instructor(s)
Sergio del Amo Caballero

Overview
Geb is a free, open source software licensed under the Apache License, Version 2.0.
Geb was born out of a desire to make browser automation (originally for web testing) easier and more productive. It aims to be a developer tool, in that it allows and encourages the use of programming and language constructs instead of creating a restricted environment. Geb uses Groovy's dynamism to remove the noise and boilerplate code, so developers can focus on what's important — the content and interaction.
This course provides an in-depth demonstration of the testing capabilities of Geb and prepares students to integrate these powerful solutions into the development cycle of their web applications.
Through lectures, real-world examples, and hands-on exercises, participants will have the opportunity to explore multiple testing scenarios with Geb.
Prerequisites
To get the most out of this workshop, we recommend participants have beginner to intermediate proficiency with the Java Virtual Machine (JVM) and an understanding of how web applications work in general.
Geb leverages Groovy programming language capabilities to power its DSL features, but no particular expertise with Groovy is required.
Outline
The following topics are covered in this workshop:
Introduction to Geb
WebDriver
Cross-Browser Automation
Navigator API
Page Object
Modules
Report
Content DSL
UI Interaction
WebDriver Binaries Gradle Plugin
Details
Duration: 3 hours
Date: November 9, 2018
Time: 9:00 a.m. to 12:00 p.m. CT
Location: Online (Registrants will receive a link to log into the live, online training course.)
Instructor: Sergio del Amo Caballero, OCI Senior Software Engineer
Price: $50.00 USD per student
Meet the Instructor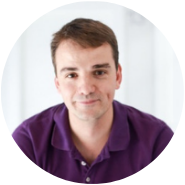 Sergio del Amo Caballero
Grails & Micronaut Team
OCI Grails & Micronaut Team member, Sergio del Amo, is an experienced web and mobile developer. He likes to create products, understand them, and evolve them. For the past six years, he has been developing Grails applications and is currently involved with client work, Grails Guides, Grails Plugins, and other aspects of the framework. He feels genuinely empowered by Grails and likes how succinct and powerful Groovy is.
Since April 2015, Sergio has been the author of Groovy Calamari, a weekly newsletter about the Groovy Ecosystem: Grails, Geb, Gradle, and Ratpack.
Maximize your training experience by adding these courses to your curriculum.
Professional Training for Modern Technology Teams
Flexible Technology Training
Keep your team on the cutting edge with our technology training offerings.
Courses are developed and led by practicing software engineers and subject matter experts.
All courses can be customized to meet your organization's unique needs.
Courses can be conducted at your location, online, or in our state-of-the-art training lab in St. Louis, Missouri.
Many of our courses are also offered to the public both online and at our Midwest training lab for your convenience.
Visit our training schedule to sign up for upcoming webinars, workshops, and classes, or conduct your next training program in our training lab.
* You may unsubscribe from our mailing list at any time using the 'unsubscribe' link at the bottom of every email. You can customize your email subscriptions here. To see how we keep your personal information secure, please visit our privacy policy.