Learn new skills and accelerate your productivity with these practical, real-world, live webinars.
On-Demand Grails Webinars
On-Demand Micronaut Webinars
On-Demand Blockchain Webinars
More Webinar Topics
Professional Training for Modern Technology Teams
Keep your team on the cutting edge with our flexible technology training offerings.
Courses are developed and led by practicing software engineers and subject matter experts.
All courses can be customized to meet your organization's unique needs.
Courses can be conducted at your location, online, or in our state-of-the-art training lab in St. Louis, Missouri.
Many of our courses are also offered to the public both online and at our Midwest training lab for your convenience.
Visit our training schedule to sign up for upcoming webinars, workshops, and classes, or conduct your next training program in our brand-new, state-of-the-art training lab.
Open Enrollment Courses
Open enrollment courses are a great, cost-effective option for organizations that have an immediate need to train a small number of employees.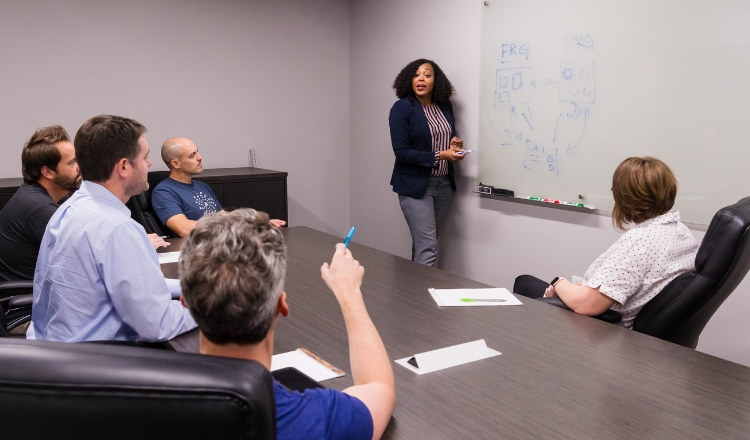 Customized Training Programs
Customized training programs can be delivered online, in our training lab, or on-site to help organizations enhance the skills of their internal development teams.