Web App, Step by Step – Grails Edition
By Zachary Klein, OCI Software Engineer
JULY 2017
1 Introduction
In the April 2017 issue of SETT, my colleague Mark Volkmann laid out a detailed blueprint for developing a modern web application, from beginning to end. In this article, we will demonstrate how to develop the same web app, using the Grails framework. The only explicit technology change we will be making will be the use of Grails over Node/express for the backend - otherwise we will use the same stack, including React and PostgreSQL. We will demonstrate similar features included token-based authentication, REST services, and websockets. Hopefully, we will see how Grails simplifies and accelerates the development process and makes developers more productive without giving up finer grain control where needed.
The emphasis of this article will not be so much learning how the "innards" of web applications work, but rather on developer productivity. In addition, we will refer readers to Mark's article for details on the implementation of the React application, as there we will be using almost the exact same code (any changes will be highlighted and explained).
TIP: This article is based on an upcoming Grails Guide (not available as of the time of publishing) by the same name: Web App, Step by Step. The Grails Guide will include further code samples and unit/integration tests for readers who would like to see more advanced techniques and best practices using Grails.

2 Writing the Grails Application
The completed sample project for this article can be found at https://github.com/grails-guides/web-app-step-by-step/tree/sett/complete

2.1 Grails
From the official website: "Grails is a powerful web framework for the Java platform, aimed at multiplying developers' productivity."
Web frameworks provide an array of features which hopefully make developers lives easier when building web applications. Sometimes, however, web frameworks get in the way or force developers to write boilerplate or framework-specific code that's not relevant to the business need of the app. Understandably, many developers are wary of "yet another web framework" and of the hidden costs that using one might incur.
In the case of web applications, Grails is truly different. The Grails framework goes the extra mile by providing developers with a set of sensible, but customizable, defaults, encouraging a "convention over configuration" approach to development, while providing a powerful set of tools that make developing data-driven web apps fun again.
TIP: Grails 3.x is based on the Spring Boot framework, but includes substantial features and improvements to the developer's experience over a "plain" Spring Boot project. See this article for more on the differences between Grails & Spring Boot.
Much of Grails' "magic" comes from its use of the Groovy programming language. From the official website, Groovy is a "powerful, optionally typed and dynamic language, with static typing and static compilation capabilities, for the Java platform." Grails apps can be written using Java, however, Groovy's flexibility and developer-friendly features can make your code much more expressive and readable. If you are familiar at all with Java syntax, you will be able to read (and write) Groovy code. All of our server-side code in this article will be written in Groovy.
Every Grails project begins with a single create-app command. For the purposes of following along with this article, you may choose to install Grails via the official website, or using sdkman (recommended). However, there is no need to install the framework on your machine to create your Grails app - instead, let's browse to http://start.grails.org and create our application using the Grails Application Forge.
Choose the latest version of Grails (3.3.0 as of the time of writing) and select the react profile.
Once you've downloaded your application, expand it into a directory of your choice, cd into the project, and run the following two commands (in two separate terminal sessions):
~ ./gradlew server:bootRun //Windows users use "gradlew.bat" 
//in a second terminal session 
– ./gradlew client:bootRun
2.4 REST Services
2. Check for duplicate usernames
TIP: The format of a typical URL mapping is [HTTP method (optional)] "[url]"([controller, action or URI to map to the URL]) As you can see URL mappings accept variables (like $username) and wildcards (*), allowing very flexible routing control. See the Grails documentation for more on URL Mappings.

2.5 Authentication
2. Permit access to specific URLs
2.6 SSL
TIP: In Java apps, it is more typical to use port 8443 for HTTPS traffic, which eliminates the need to use sudo to run the server.
Our final server-side feature is to push "session timeout" events to the client over a websocketconnection. We'll use another Grails plugin, the Spring Websocket plugin, to support this feature.
2. Configures the websocket connection to accept requests from our client server
1. This class is provided by the spring-websocket plugin and allows us to push an event over a websocket channel
2. Loads our timeout.minutes property from application.yml
3. Run method every minute
5. Send a websocket message to a user-specific "channel" for each expired user - we're using their username as the unique key for each channel
1. Added by Spring Security Core plugin
2. Custom settings for websockets
3. Listens for new access tokens and sets the loginDate
4. Checks for expired sessions
1. We'll use the property to keep track of expired sessions
2. "User" is a reserved table in Postgres, so we change the table name to avoid conflicts
TIP: Grails applications can read config values set in a variety of ways, including YAML files, Groovy files, and system properties. See the Grails documentation for more on how to use configuration files.

2.8 React
3 Running the Application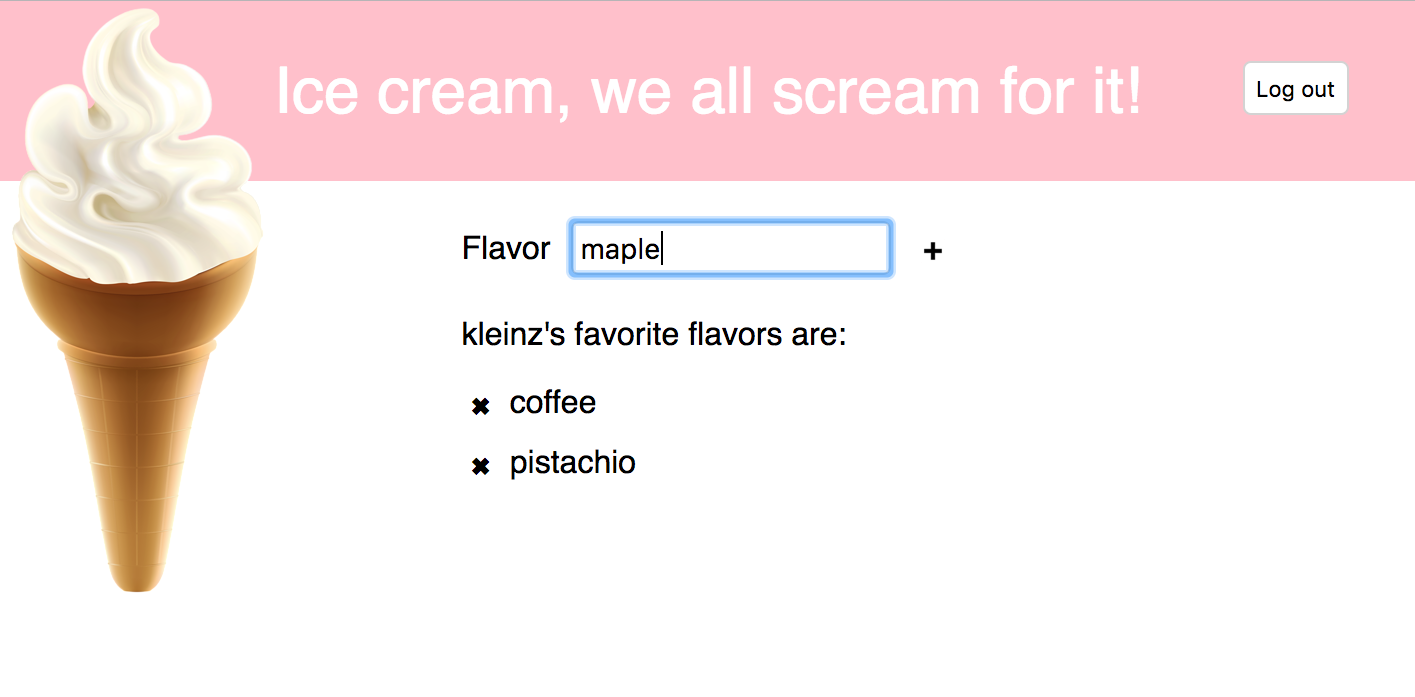 3.1 Deployment
3.2 Summary
---
---
The Software Engineering Tech Trends (SETT) is a monthly newsletter featuring emerging trends in software engineering.

Check out OUR MOST POPULAR articles!