Organizations are increasingly recognizing the value and flexibility to be gained by leveraging and investing in open source solutions.
Businesses that wait for commercial software companies to build the digital tools or feature sets they need from the ground up risk being left behind; those that seek out solutions that are flexible, scalable, and customizable are more likely to realize rapid growth and success.
Thus, after decades of relying on commercial off-the-shelf (COTS) software, business leaders are heading toward Open Source.
FIVE REASONS TO ADOPT OPEN SOURCE TODAY
Open Source technology is widely recognized today as an enterprise-scale alternative to COTS software.1,2
1. Reduced Costs and Simplified Operations
Open Source solutions are an affordable alternative to COTS software. In fact, in survey after survey, businesses cite reduced costs as the most significant benefit to adopting Open Source solutions.
When companies move to Open Source solutions, they effectively eliminate the vendor lock-in associated with commercial software. Users of Open Source technologies are not tied to long-term contracts, limited feature sets, unpredictable release schedules, or licensing costs (to say nothing of the administrative nightmare of maintaining a multitude of COTS licenses).
With no run-time licensing fees, organizations can install as many copies of an application or platform on as many computers as they need, often with zero additional cost. This can save a company millions of dollars per year.
2. DIRECT ACCESS TO CUSTOMIZABLE CODE
The ability to customize code enables more agile and effective progress.
Open Source technologies are extendable and reusable. With direct access to the source code, users of Open Source have the flexibility to evaluate and adapt software and systems as needed. This results in solutions that truly fit the needs and goals of the businesses.
Additionally, putting the code directly in the hands of developers reduces technical debt by allowing organizations to evaluate, modify, extend, and add features to software in real time, as needs inevitably evolve.
3. ACCELERATED INNOVATION
Innovation drives change, but wouldn't it be nice to invest in technology solutions that will stand the test of time?
Companies that adopt Open Source solutions are able to rapidly scale, evolve, and extend their existing technology stacks and systems, as opposed to starting from scratch with each new wave of innovation.
This bootstrapping enables organizations to take their digital innovation to market faster while significantly reducing the accumulation of technical debt.
"We have turned to Open Source as a viable solution to proprietary software as a means of accelerating software development cycles and to remove inefficiencies."
– Client Testimonial
4. IMPROVED INTEROPERABILITY
Open Source software is designed based on open standards, which fosters compatibility with other standards-based systems and technologies. Open Source can even play well with most COTS products, using integration techniques and solutions.
Imagine the efficiencies to be gained from the ability to connect and share data across different proprietary COTS solutions. Open Source makes it possible.
5. SUPERIOR CODE QUALITY AND SECURITY
Open Source gives organizations access to a vast and growing community of skilled programmers whose expertise drives technological transformation.
Open Source solutions are continually being enhanced and battle-tested across a wide range of use cases and domains.
This dedicated Open Source community ensures rugged, round-the-clock scrutiny to identify and eliminate security threats, bugs, and flaws, while making sure that Open Source technologies are continually maturing.
The same cannot be said for new COTS software. It is not uncommon that by the time a piece of commercial software has been tested with the same rigor as its Open Source counterpart, a new iteration of the program has been released. New releases often require a revised testing process, as well as costly infrastructure upgrades and migrations, additional training, and (often) additional licensing fees.
---
Your Transformation Begins Here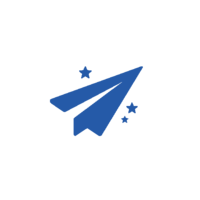 Consulting & Strategy
Outcome-focused, real-world practicality combined with courageous innovation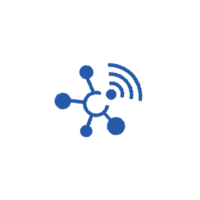 Technology & Transformation
Expert engineering from project initiation to deployment and beyond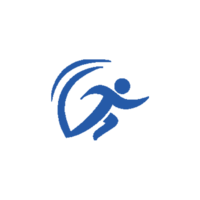 Technical Leadership & Support
Empowerment to scale your solutions long after our engagement has ended